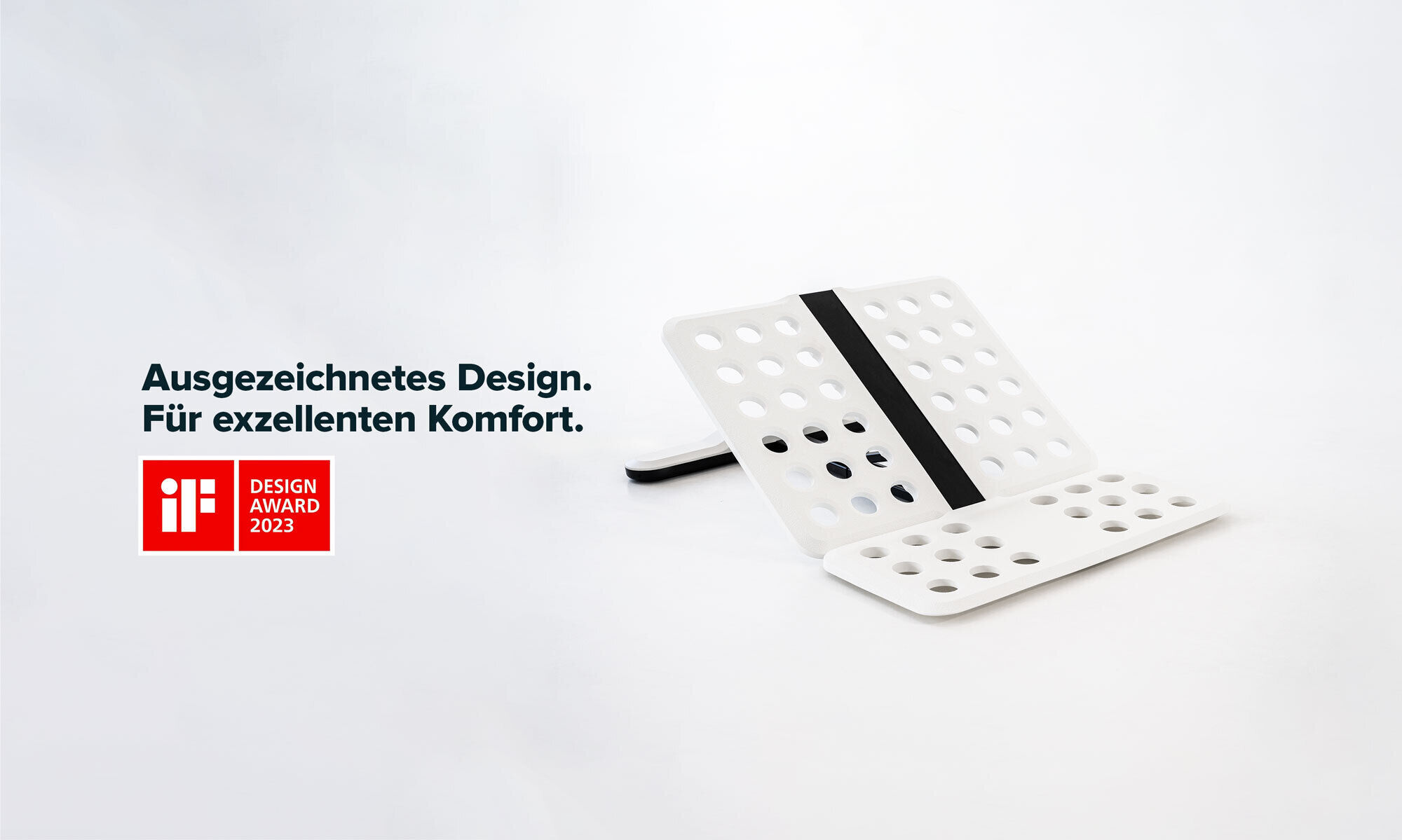 CosyLift wins IF Design Award
The CosyLift has been awarded the IF Design Award 2023! The IF Design Award is one of the most prestigious design awards worldwide and honors products in various categories, including industrial design, communication design, and packaging design. The competition has been an important platform for innovative products from designers and companies for over 60 years. And now CosyLift has won the award!
The coveted award was given to the CosyLift in the Home Furniture and Decoration category. It makes sense because the CosyLift offers a new level of comfort in bed. It doesn't matter whether it's a box spring bed or a do-it-yourself model, the CosyLift always fits, and that's what makes the electric mattress lift so innovative. The IF Design Award again proves that we have raised comfort and efficiency to a new level.
When developing the CosyLift, we focused on simplicity and durability because Cosyworld stands for responsible production and sustainable consumption. That's why we use high-quality materials, such as lightweight and stable glass-fiber-reinforced plastic, processed directly in Europe. The patented actuator technology comes from our German sister company Octo Actuators and is powerful, ultra-flat, and extensively TÜV tested. All these were certainly factors that convinced the jury.
The IF Design Award is presented annually by the international design organization iF and we are very grateful that it recognizes the 2023 CosyLift as an innovation in the sleep industry. We are also proud that this officially recognizes the CosyLift as a pioneer in the industry and will continue to develop innovative products to improve the lives of our customers.
Click here to see the winning product and learn more about our award.