🎄 Extended refund policy: 50-day trial period for all orders until the 20th of December! 🎄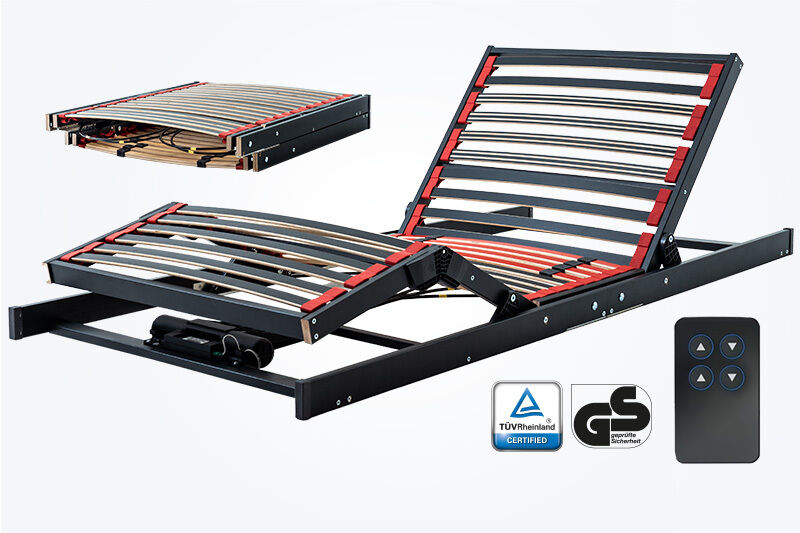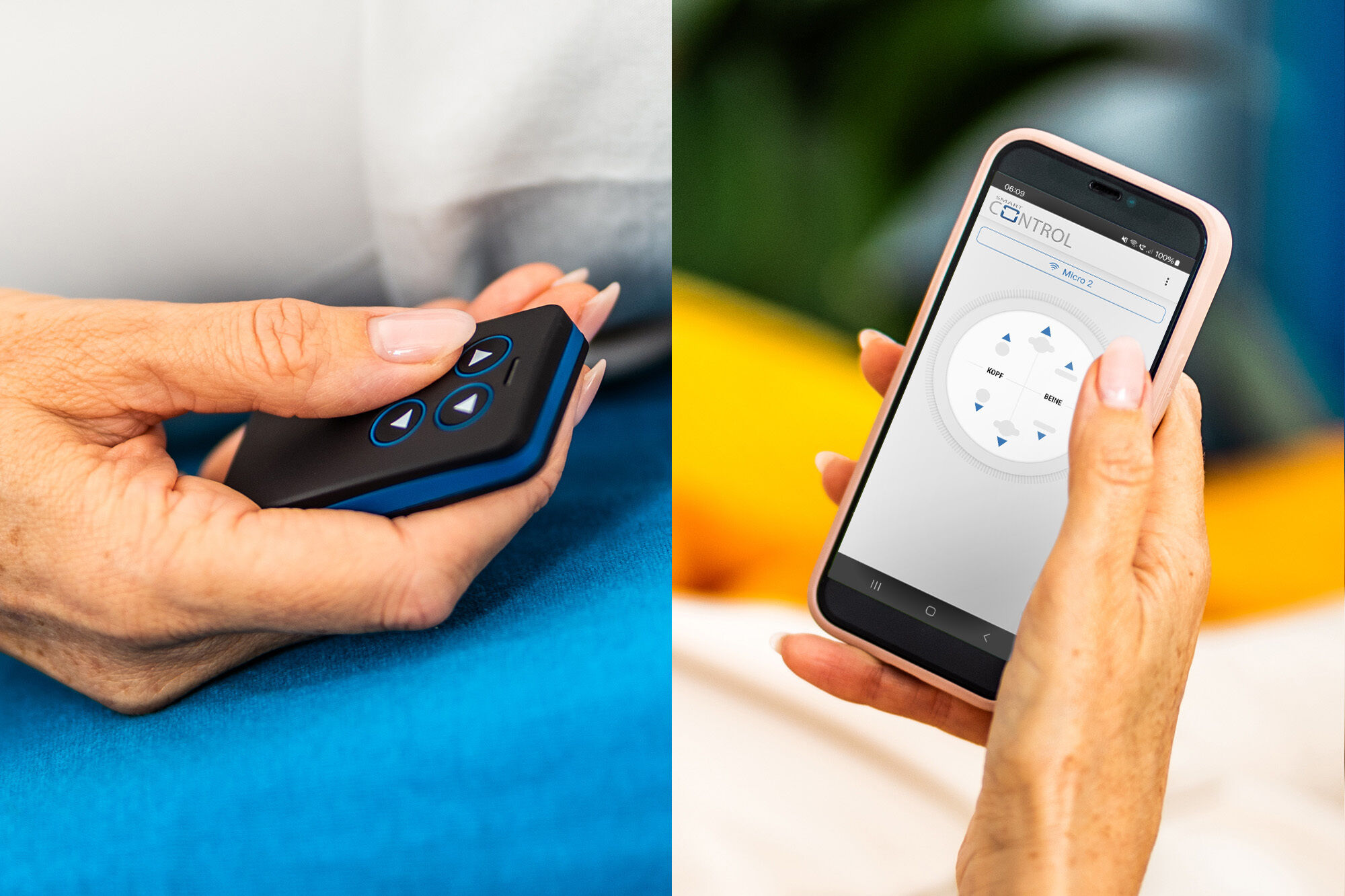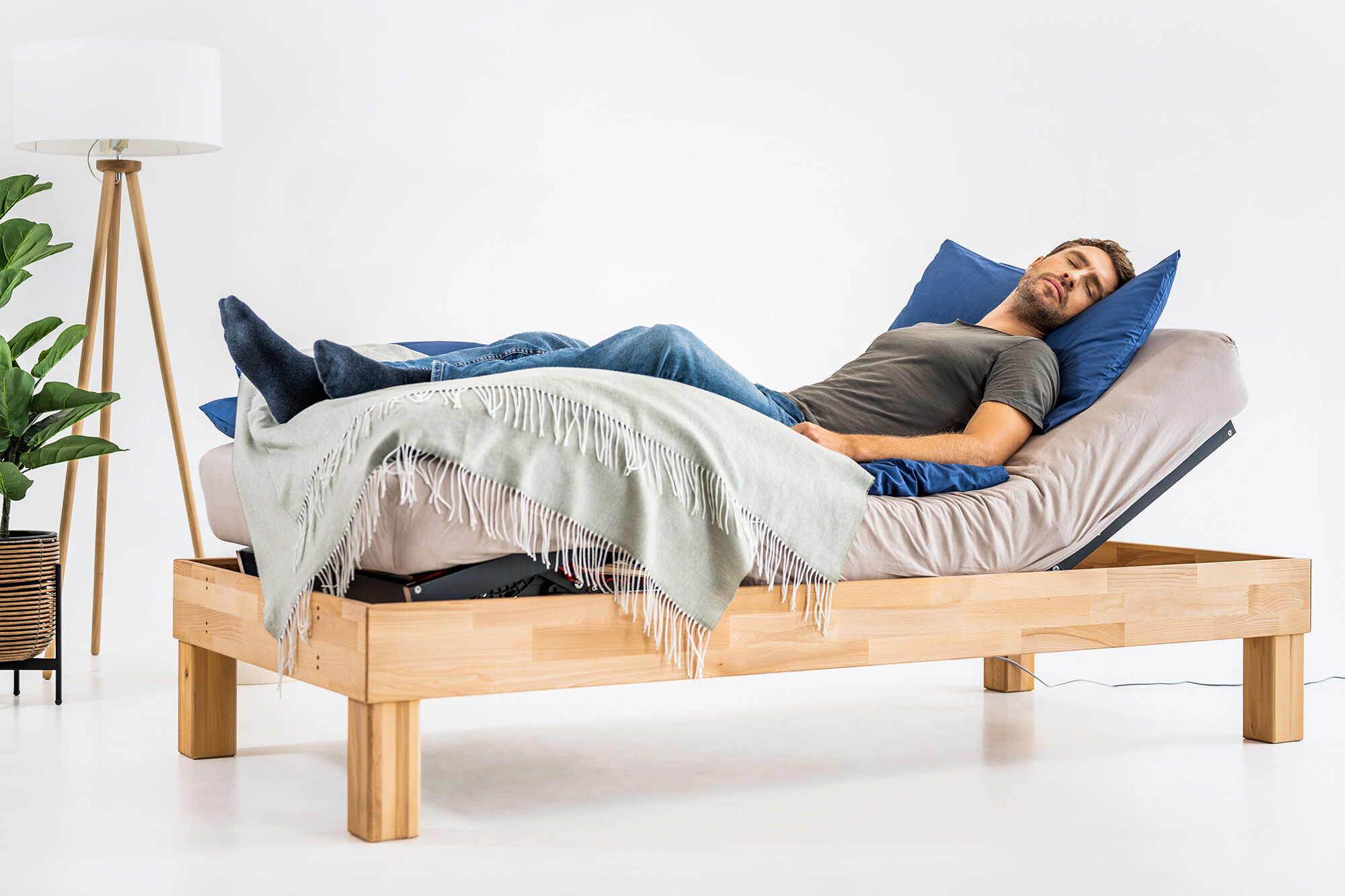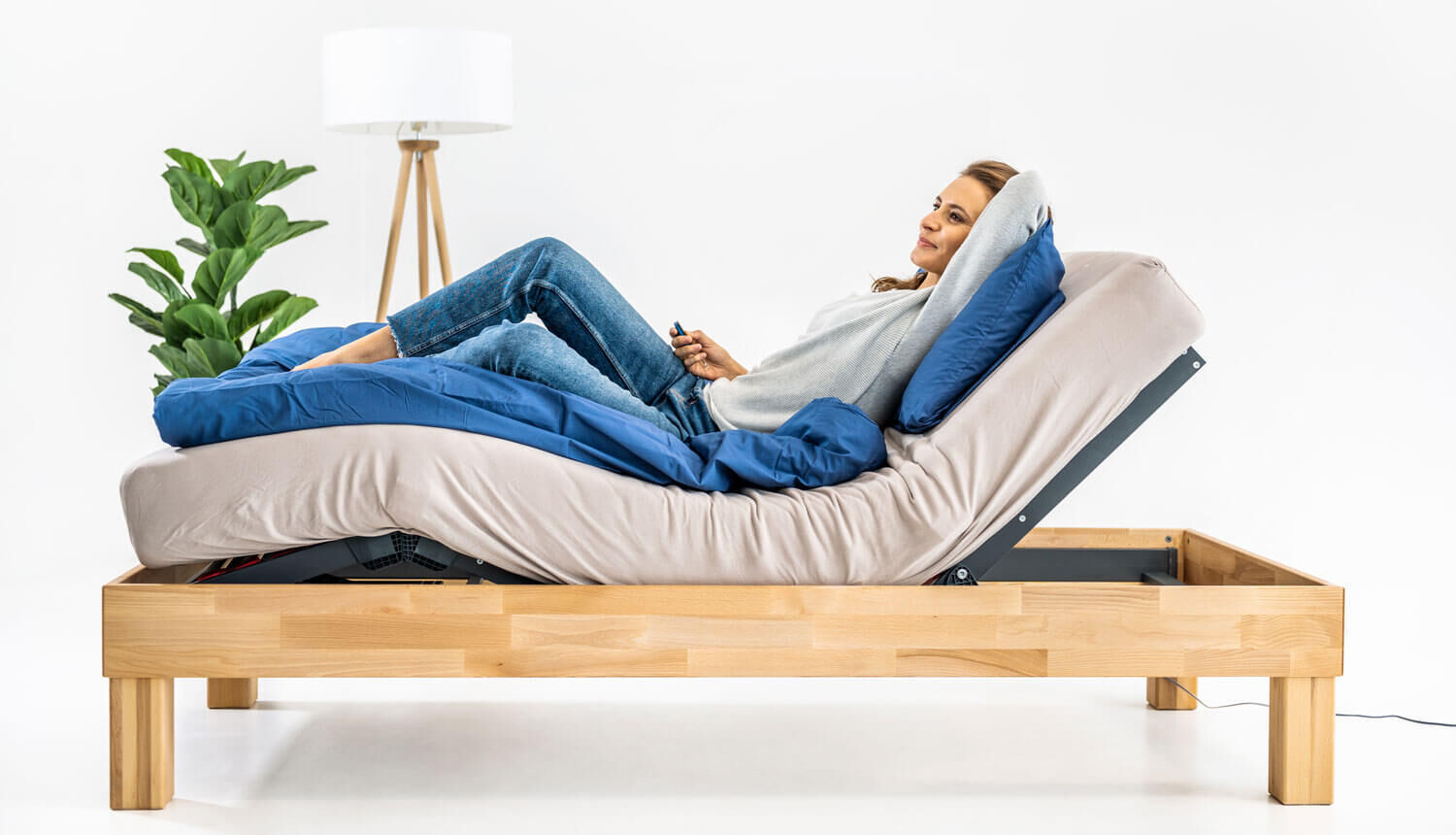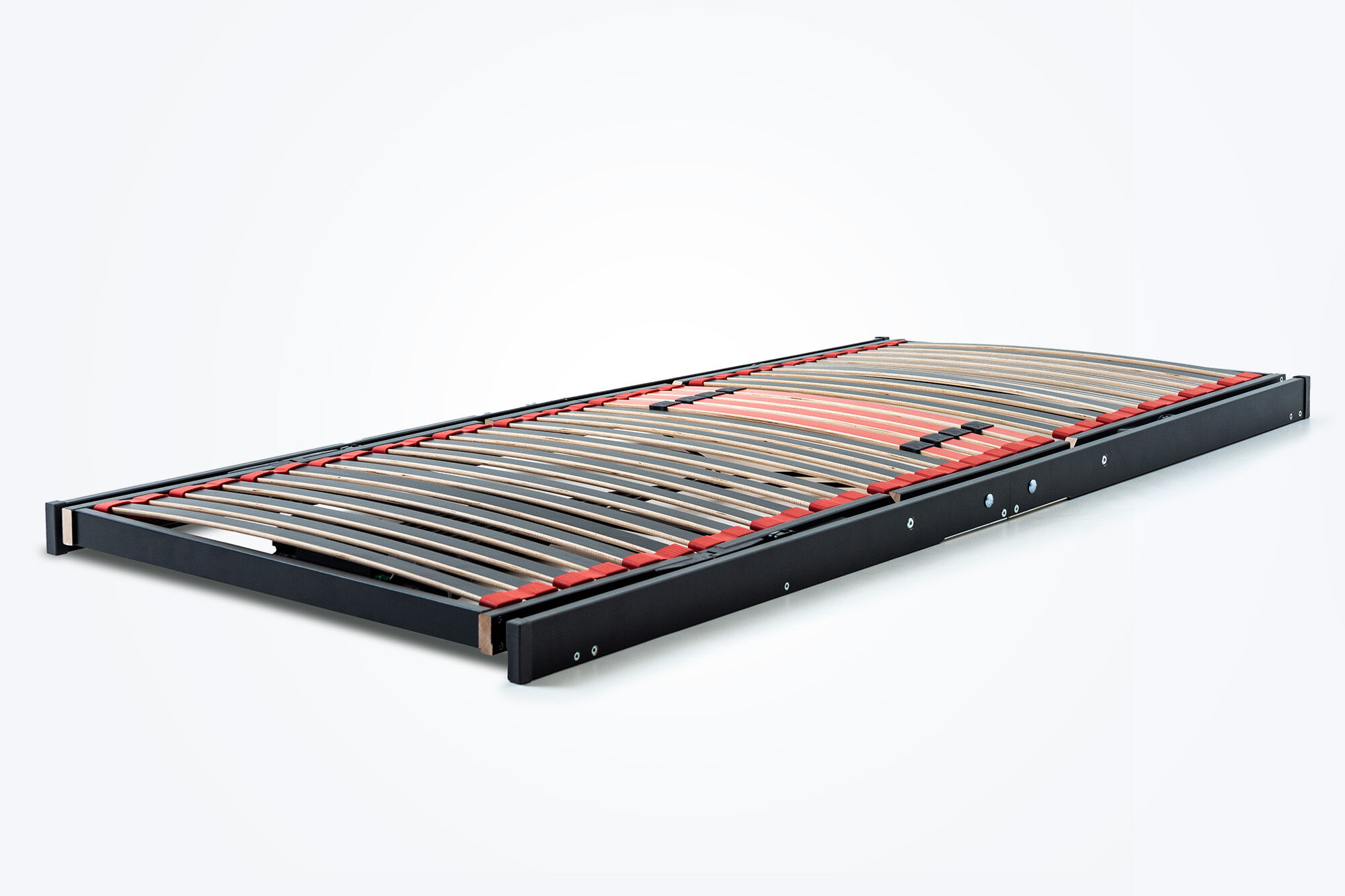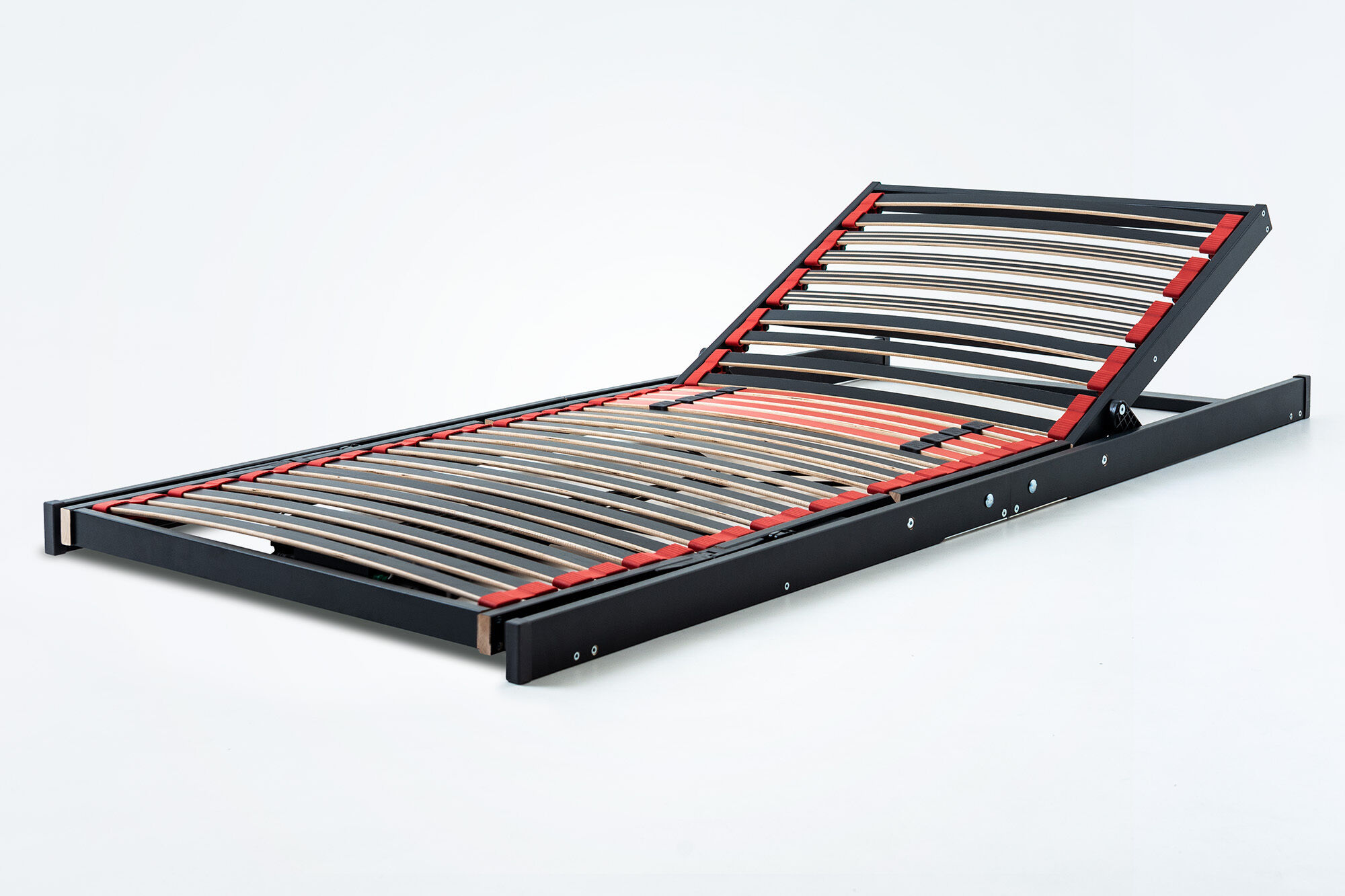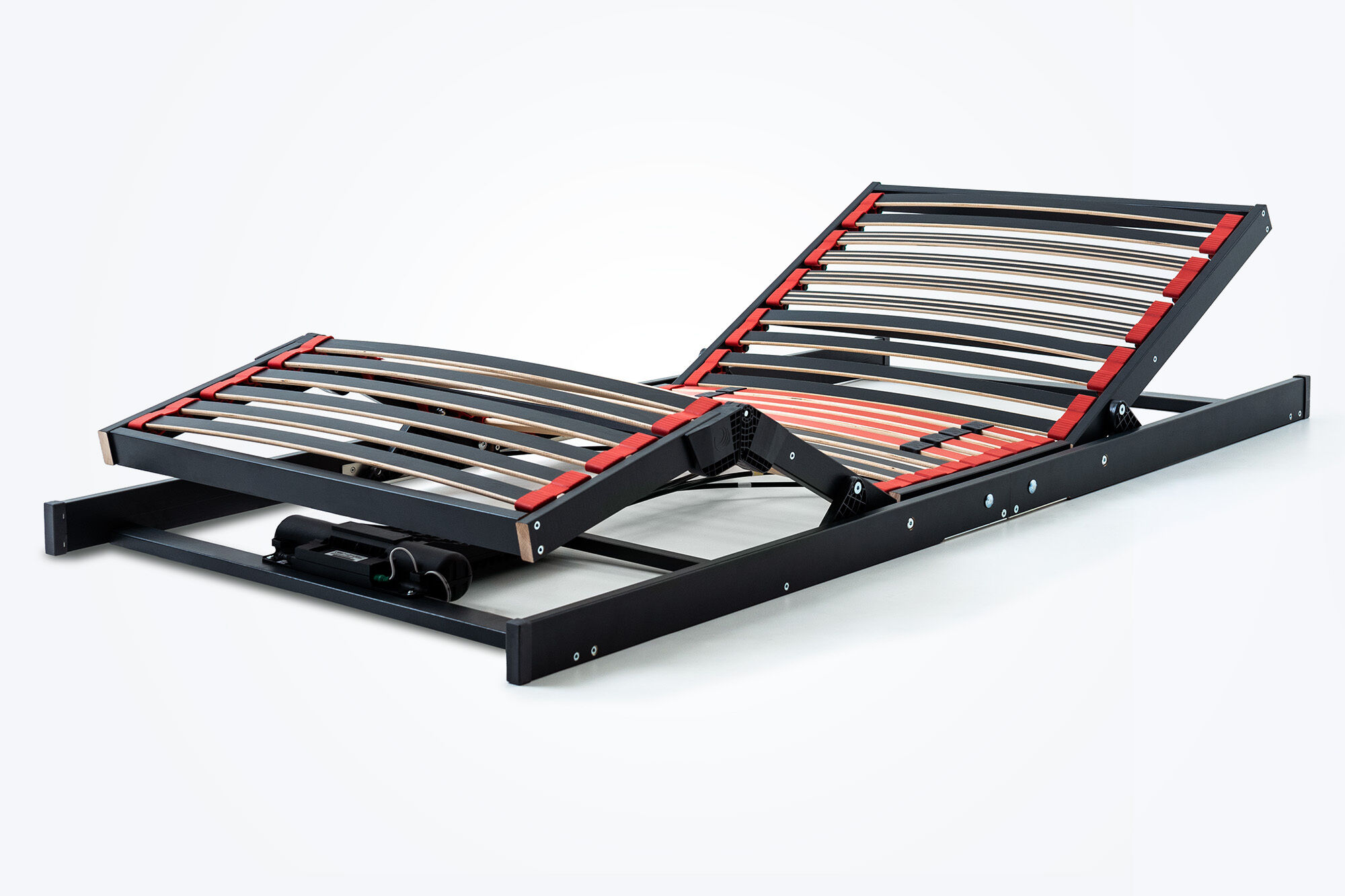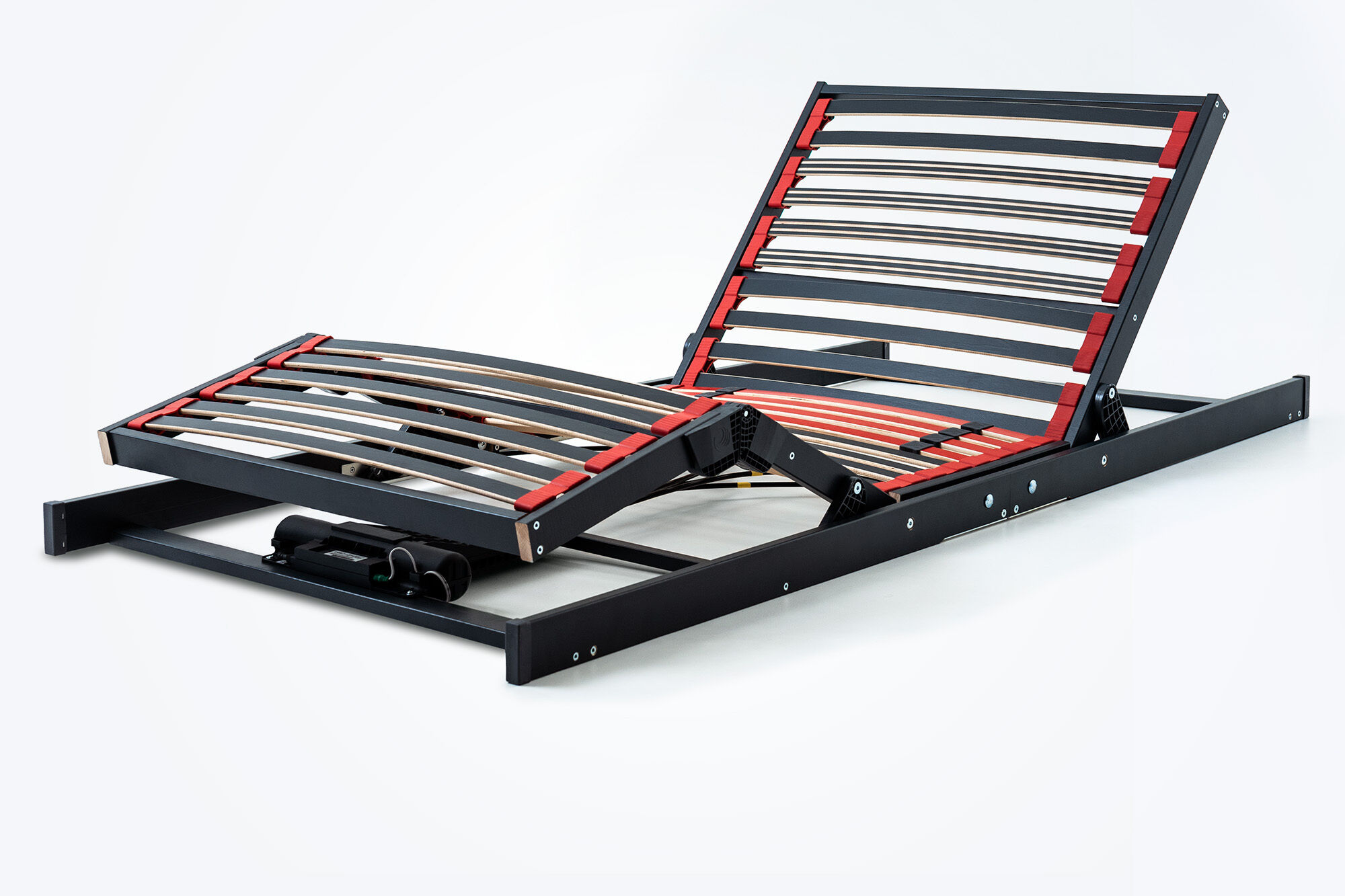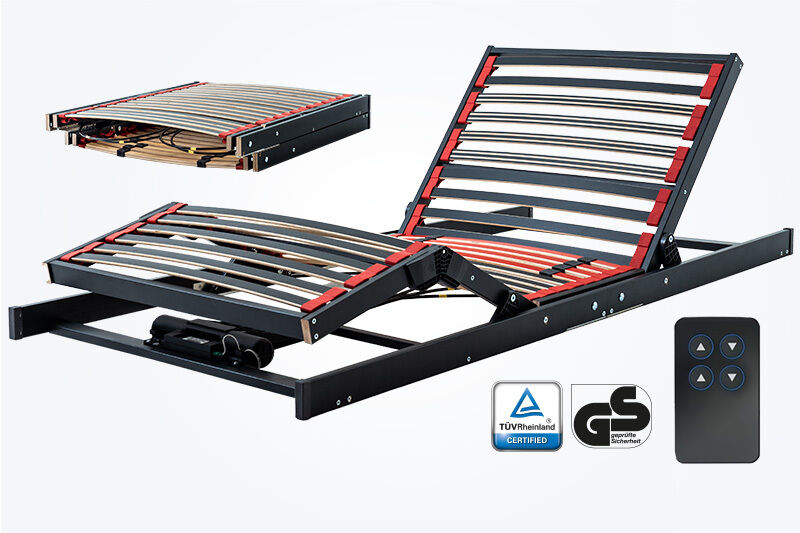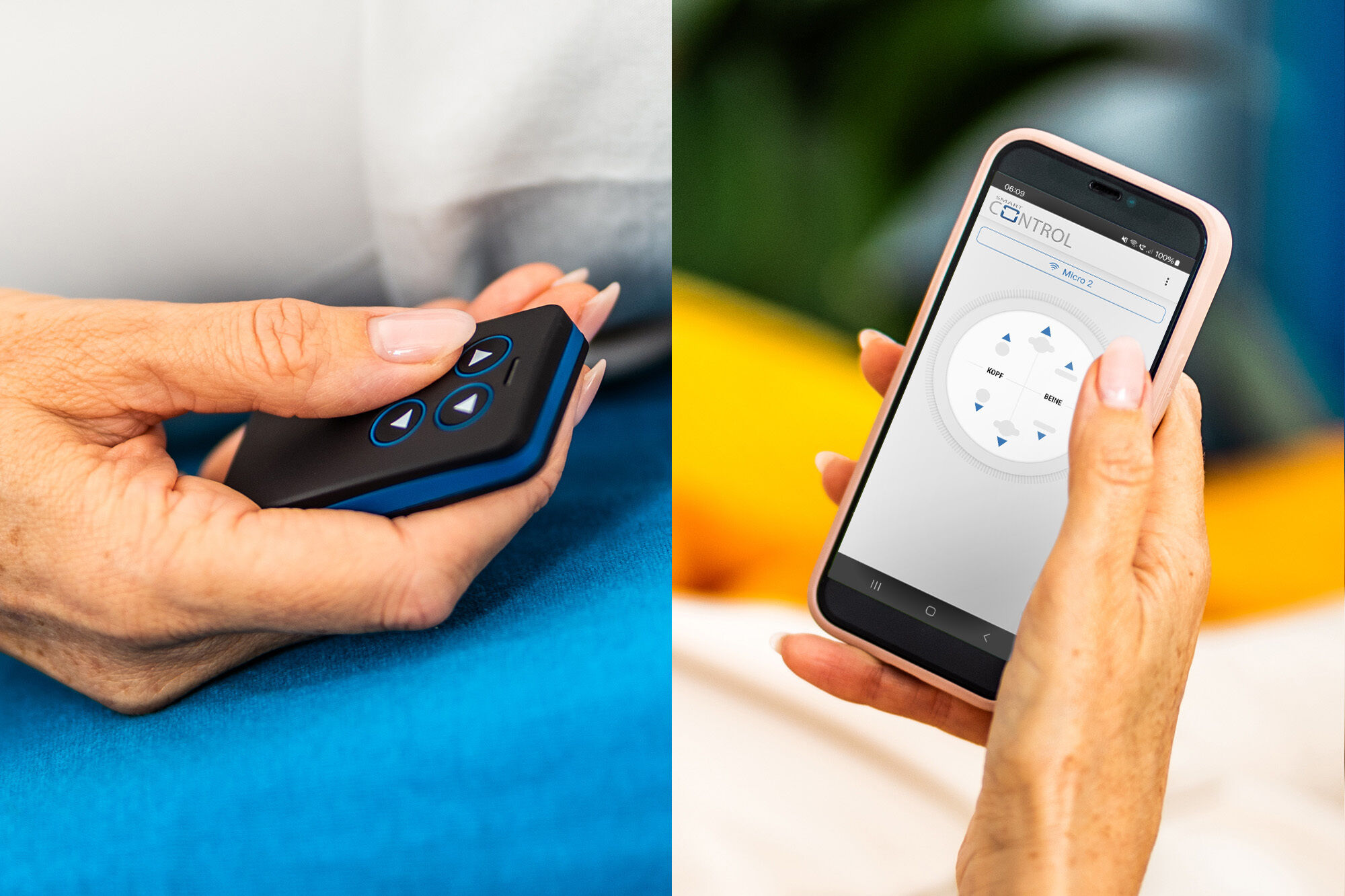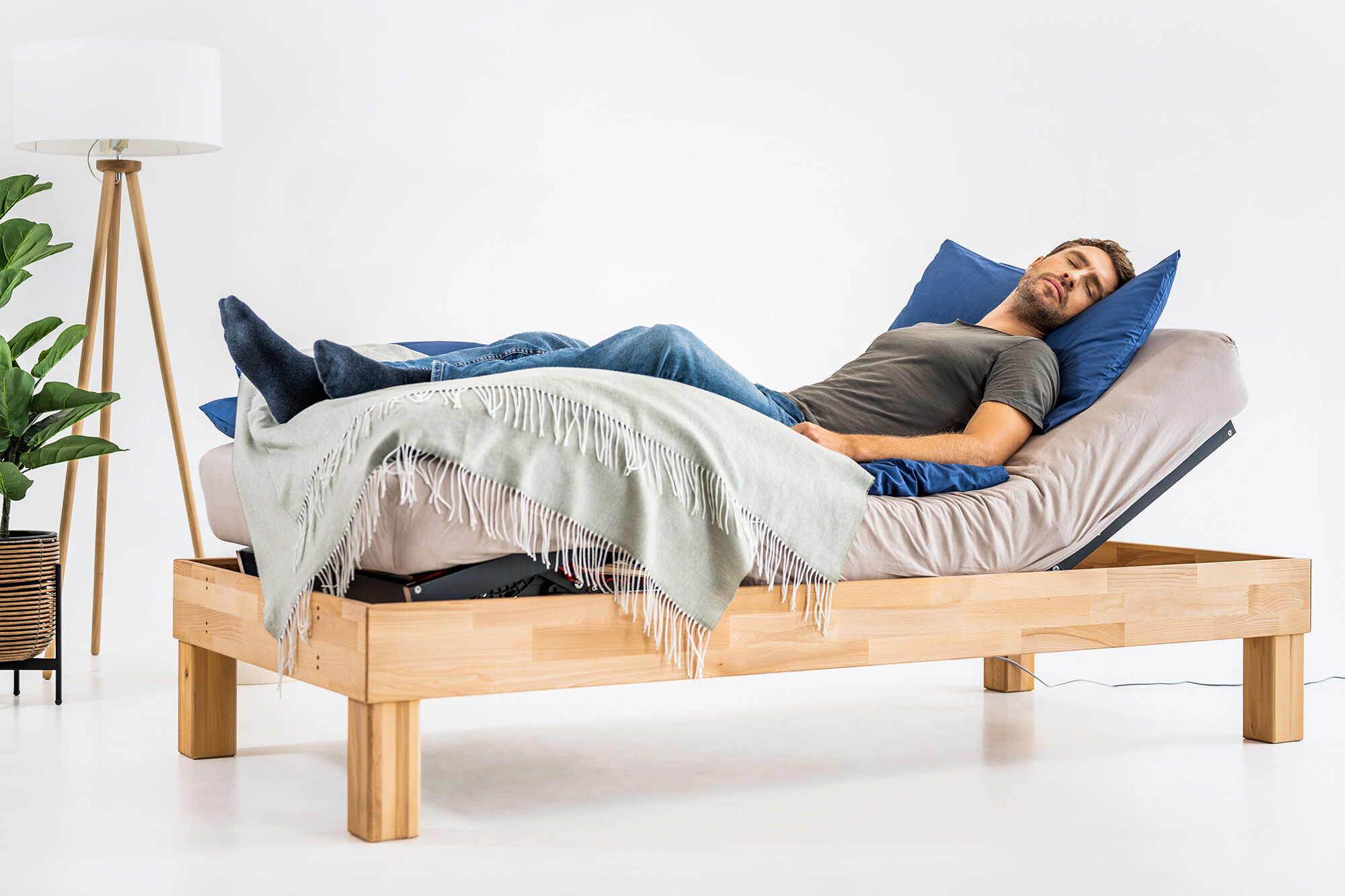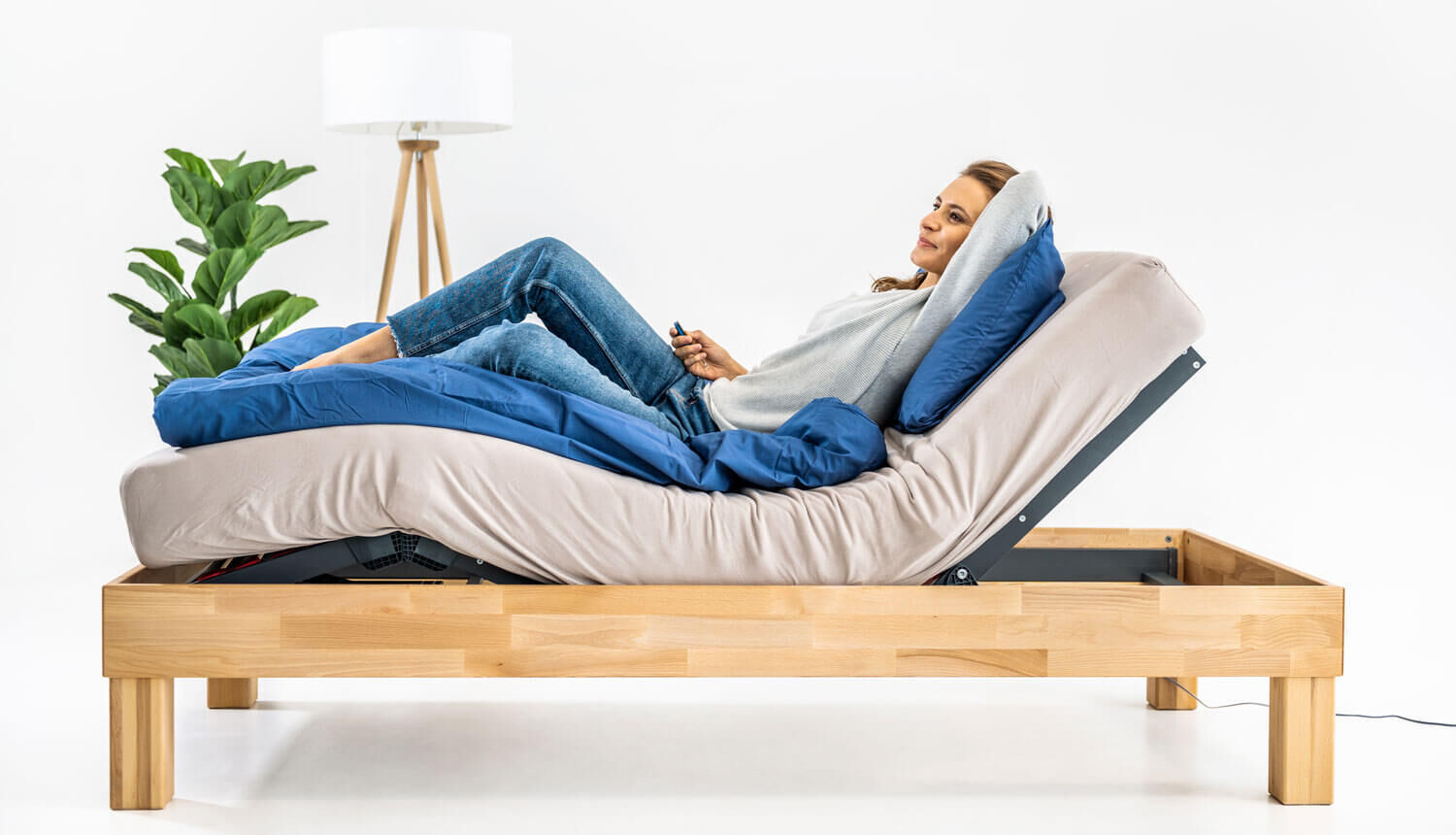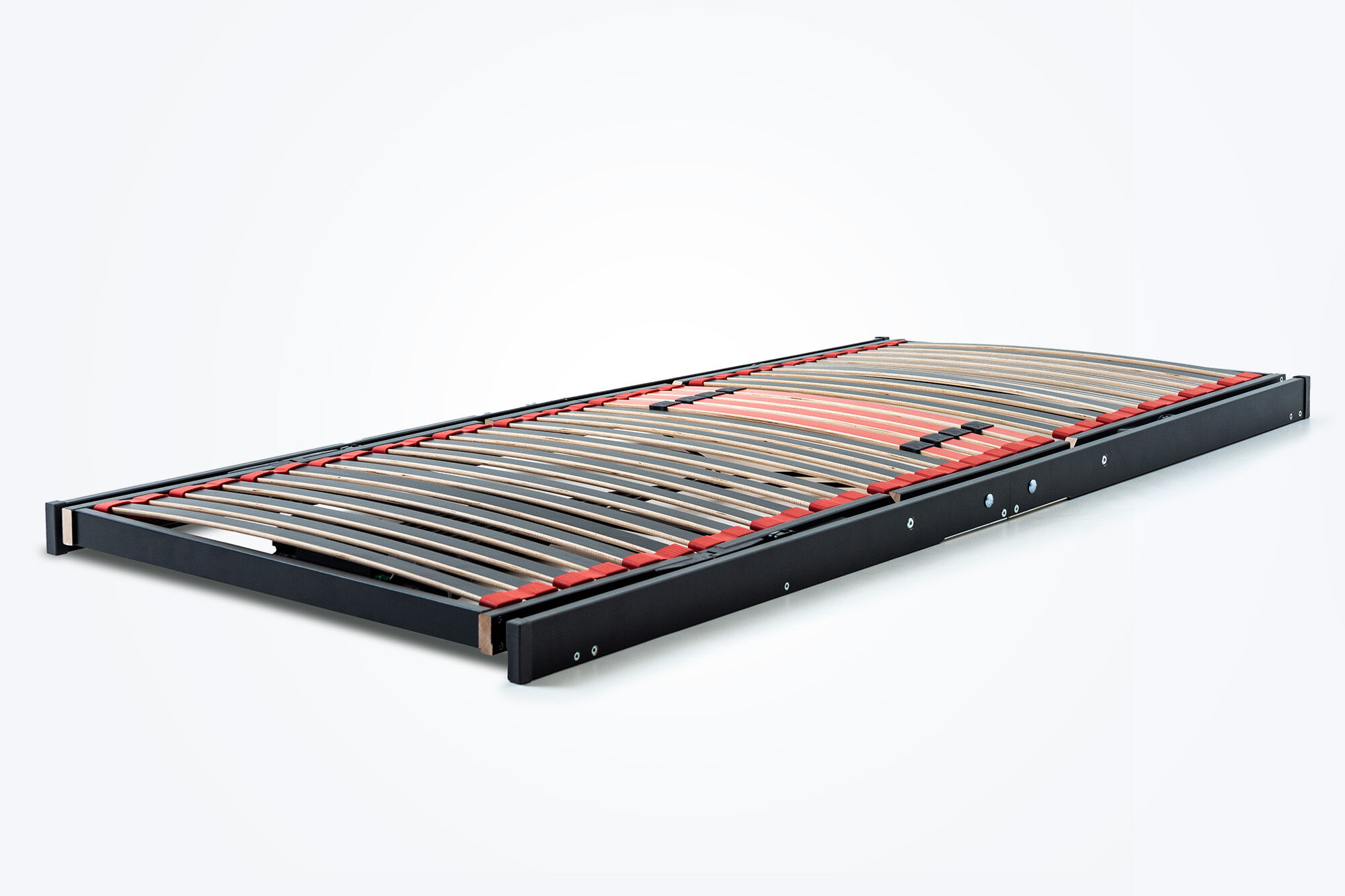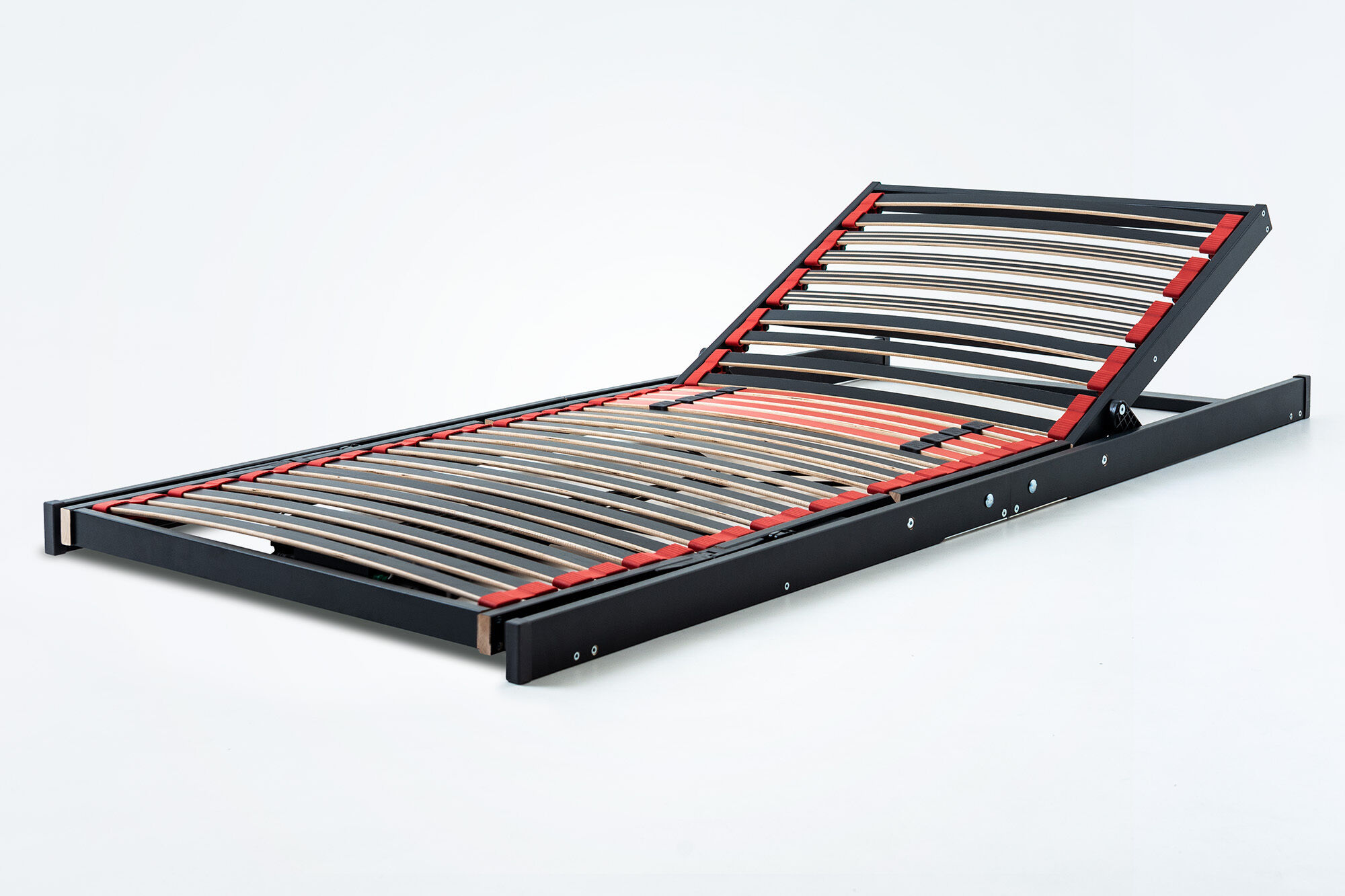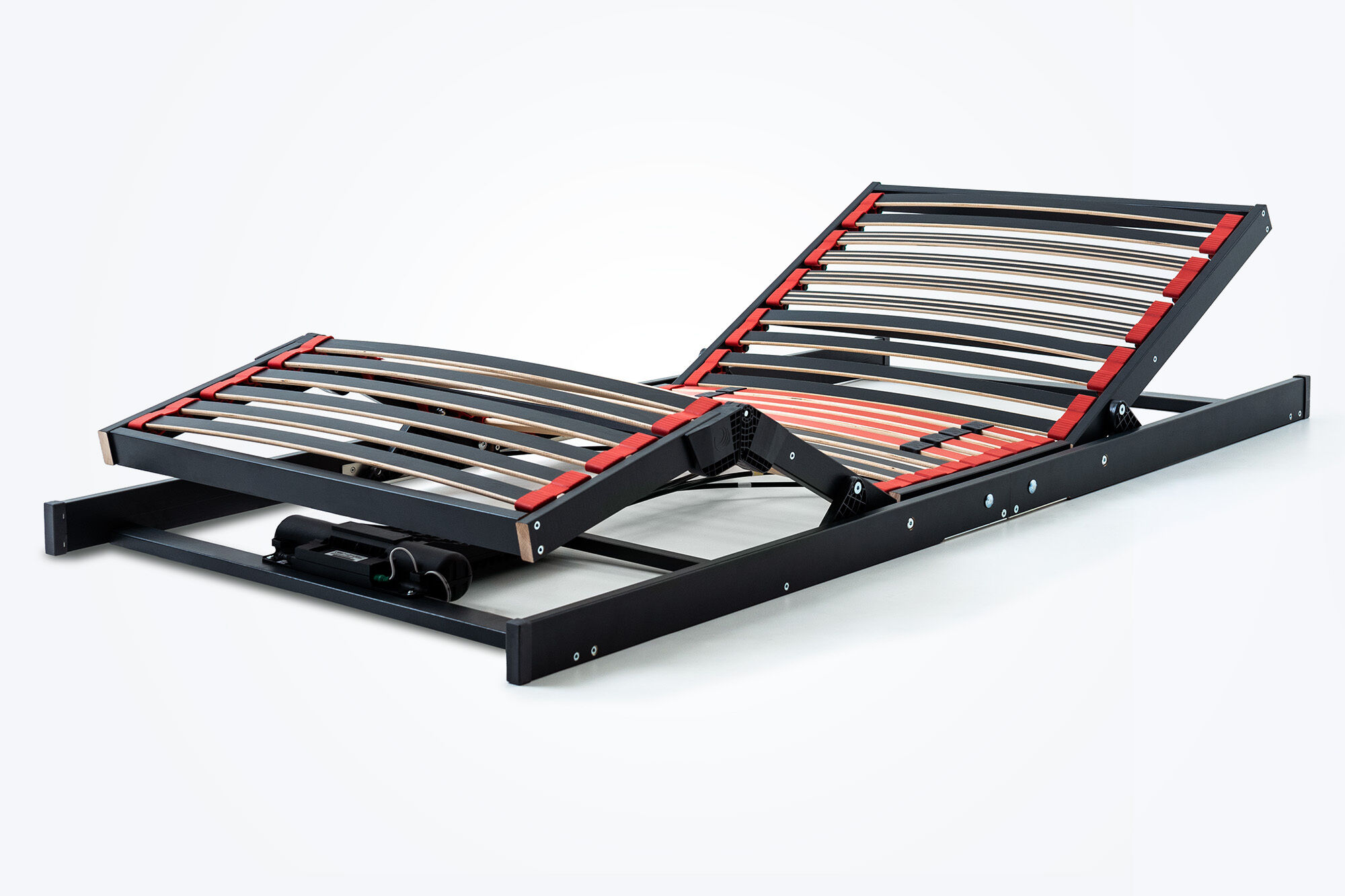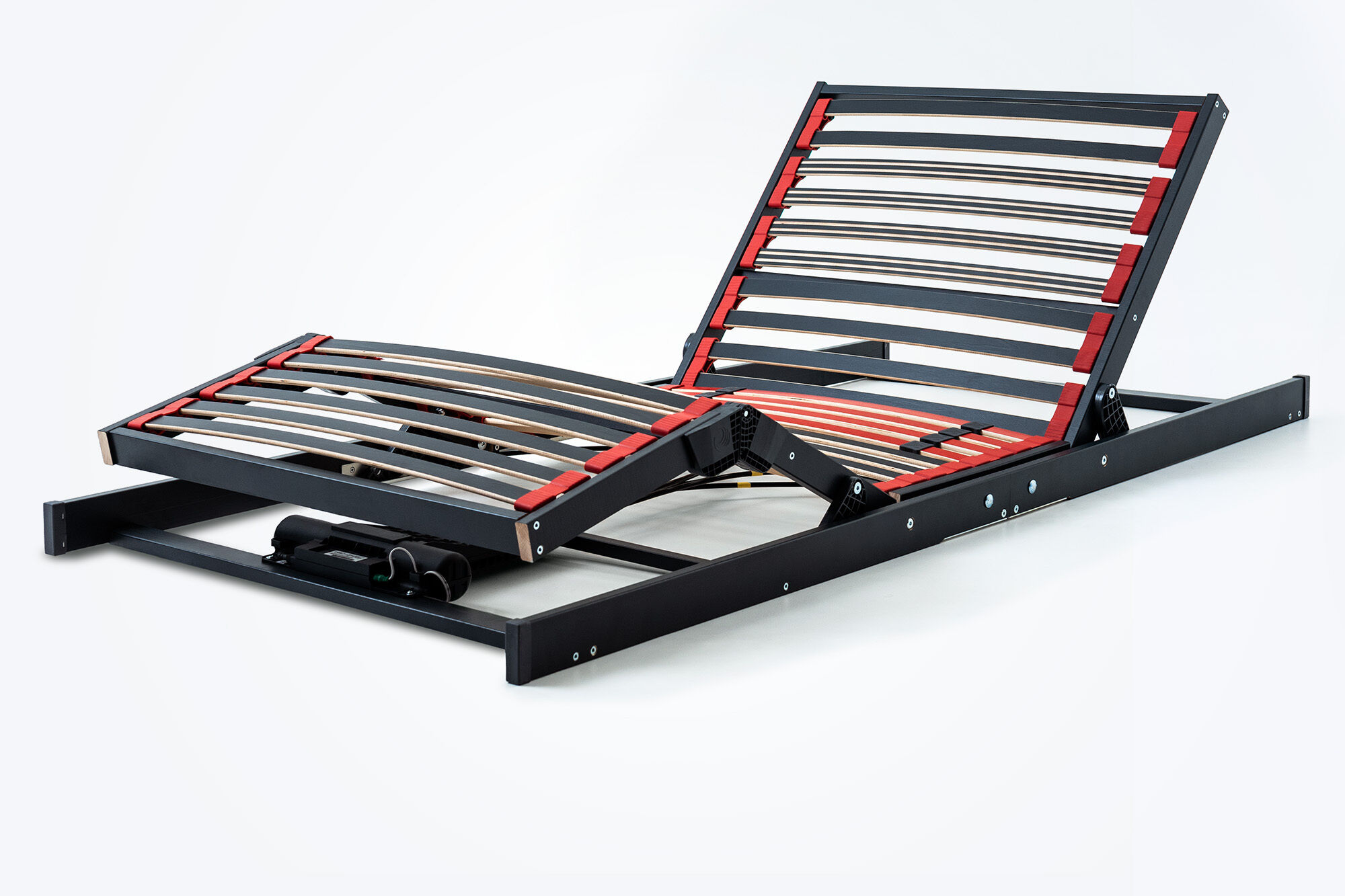 Cosy2Go
freely electrically adjustable, optionally controllable via app
lifts up to 150 kg surface load
two Cosy2Go frames can be combined and adjusted in parallel
the motor is whisper-quiet
for mattresses from 80-200cm width
Available, delivery time: 2-5 days
Suitable for all mattress types
You might also like this: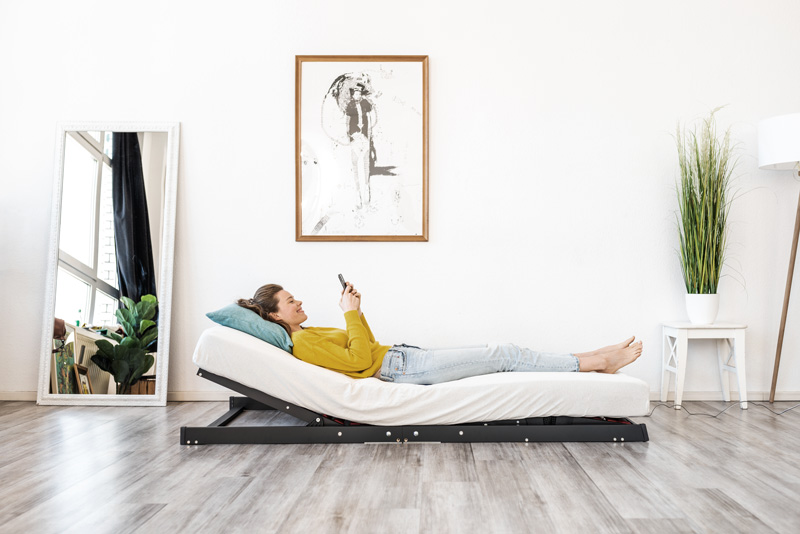 Cosy2Go - the best adjustable slatted frame
The combination of these quality features with the foldability of the two-motor frame is unique - made in Germany. The electric slatted frame is equipped with a frame made of high-quality foiled and certified quality laminated wood and an equipped patented drive. The frame carries a surface load of 150 kg, fits in every bed base - even beds with crossbars - and is suitable for all sleep types.
Electric slatted frame with maximum output
Excellent comfort:
Electric slatted frame with frame made of quality plywood, patented drive from Octo Actuators, supports 150 kg surface load, hardness zones individually adjustable. Arrangement of 28 high-quality springwood slats: Optimal ventilation of the mattress - for all sleep types.
Ultra-flat:
Can be placed on the floor. Total height 10 cm, plenty of space for storage; cleaning possibilities, e.g. for vacuum robots. Ready-to-use delivery - unpack, lie down, enjoy the comfort.
Foldable slatted frame:
Slat base with 2 motors can be conveniently folded, transported and stowed away, making it also suitable as a quick comfort guest bed.
Wireless remote control:
Ergonomic head and foot adjustment, whisper-quiet and stepless. Parallel control of two slatted frames via dual synchro cable, controllable with app.
Top quality:
Extremely long service life, including the drive elements, drive TÜV-certified. Coated spars are water-repellent - made in Germany
Electrically adjustable slatted frame: The Cosy2Go can do more!
In contrast to conventional electrically adjustable slatted frames, the Cosy2Go is compactly built, easy to transport (only 22 kg) and simple to operate. The innovative mechanics and the patented drive technology allow for excellent comfort:
Ultra-flat construction: 10 cm overall height
Low weight: Only 22 kg
Lifts up to 150 kg surface load
Patented drive technology
The motor is whisper-quiet
Freely electrically adjustable, optionally controllable via app
Suitable for all mattresses, fits any bed
Two Cosy2Go frames can be combined and adjusted in parallel
Cosy2Go - best quality and safety made in Germany
Made in Germany: Product development and assembly are done in Germany. We focus on first-class workmanship and sustainable assembly; the manufacturer's warranty for the frame is 10 years, and 3 years for the maintenance-free drive technology. In addition, the Cosy2Go is totally safe: there is no danger of crushing due to metal fittings as with other slatted frames and the free-wheel function. If the power should ever fail, the frame can be returned to its horizontal starting position by means of the mechanical emergency lowering. The drive is TÜV-certified.